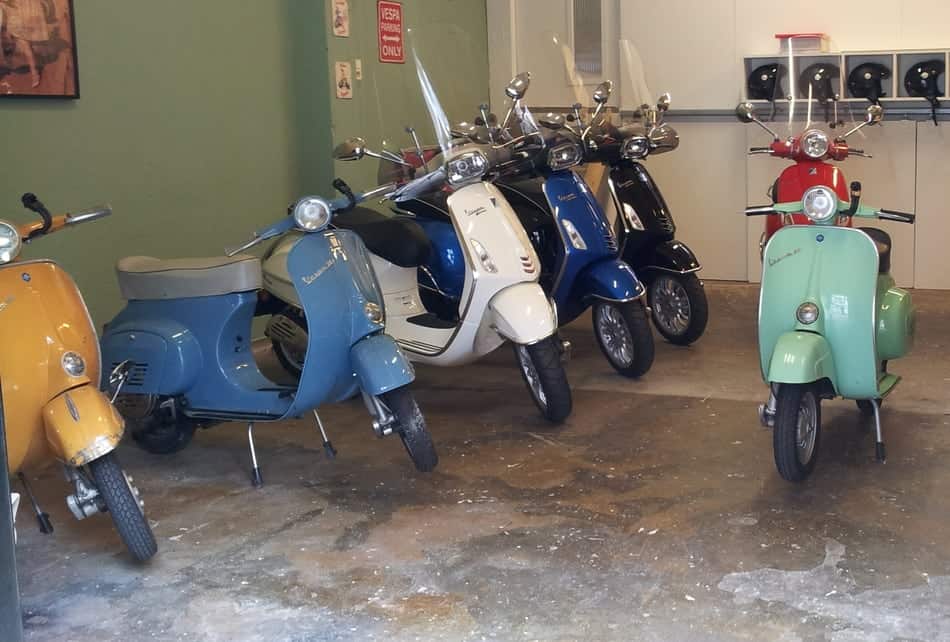 When I considered buying a Vespa I immediately saw that it was much more expensive compared to other scooter brands. I was already head over heels in love with Vespa so the price didn't matter anymore. But I understand that if you are still shopping around you will wonder if it is worth investing in a Vespa.
Vespa is considered a good investment. It has a steel monocoque frame, hydraulic brakes, and the latest models have ABS. Vespa has a high resell value because of the premium quality, history, and looks. Some models (classic and modern) hardly lose their value.
Let's go more into detail about why Vespas are a good investment and which factors should be taken into account.
Do Vespas hold their value?
As a general rule, Vespas have over 60% retention value and some even in the 80% or 90%. The value also depends on the Vespa model, the condition of the engine and frame, and the location where the Vespa is sold.
In the following table, I have created an overview of the resell value of various Vespas by locations throughout the USA. As a reference, I have searched smartcycleguide and only looked at private sales.
Location
Price new
Resell price
2021
Retention
Value
New York City
2016 Vespa 946 Emporio Armani
$10.999
$8.500
5-year old scooter
77.27%
Gainesville, FL
2015 Vespa GTS 300ie Super ABS
$6.599
$4.499
6-year old scooter
68.17%
San Jose, CA
2014 Vespa LX 150 ie
$4.699
$4.000
7-year old scooter
85.12%
Eastvale, CA
2006 Vespa GTS 250 ie
$5.799
$3.750
15-year old scooter
64.66%
Dallas, TX
2015 Vespa Primavera Touring 150 ie
$4.899
$4.199
6-year old scooter
85.71%
Wheaton, IL
2010 Vespa GTV 250 ie
$6.899
$4.249
11-year old scooter
61.58%
Surprise, AZ
2007 Vespa LX 150 ie
$4.299
$3.999
14-year old scooter
93.02%
Philadelphia, PA
2017 Vespa GTS 300 ie
$6.799
$4.500
4-year old scooter
66.18%
Powhatan, VA
2015 Vespa GTS 300 ie Super ABS
$6.599
$3.995
6-year old scooter
60.53%
La Jolla, CA
2007 Vespa GT 60, 244 ie, Limited Edition
$7.299

$4.500
14-year old scooter
61.65%
retention value of various Vespas
The outcome of my research is similar to the study done by J.D. Power Resell Value Awards. They concluded that three-year-old Vespa scooters hold a better retention value than any other vehicle and this includes SUVs, trucks, and the best cars (unless we're talking about limited-editions). According to them, Vespas hold a retention value of a whopping 72.1 %.
Data from the Kelly Blue Book suggests that a 2-year old Vespa Sprint 150 3V ABS has a retention value of 83.9 %. A 5-year old Vespa LX 50 has a retention value of 75.0% and a 10-year old Vespa LX 50 has a retention value of 69.1%. Other Vespa series have high retention values too and this includes the classic Vespas.
Last week I visited a friend to whom I sold one of my Vespa Primavera 5 years ago. Recently he resold it to the third owner for 300 euros less to what he paid me 5 years ago. That's amazing if you think about it!
Then again the resell value is also based on where you live. Just like real estate, location is everything. If the market is there and you have followed the Vespa maintenance schedule you can resell very well.
The most popular Vespa states are California, Florida, Illinois, Virginia, Arizona, Texas, Pennsylvania, and New York. You don't find many second-hand Vespas in states such as Idaho, Utah, Missippi, Kentucky, etc. This makes sense because in general, these are rural areas where people are looking for different modes of transport.
Besides location another important factor is the type of Vespa. I'm surprised to see that the Vespa LX 150 still has such a high value after so many years.
Which Vespa model is the best investment?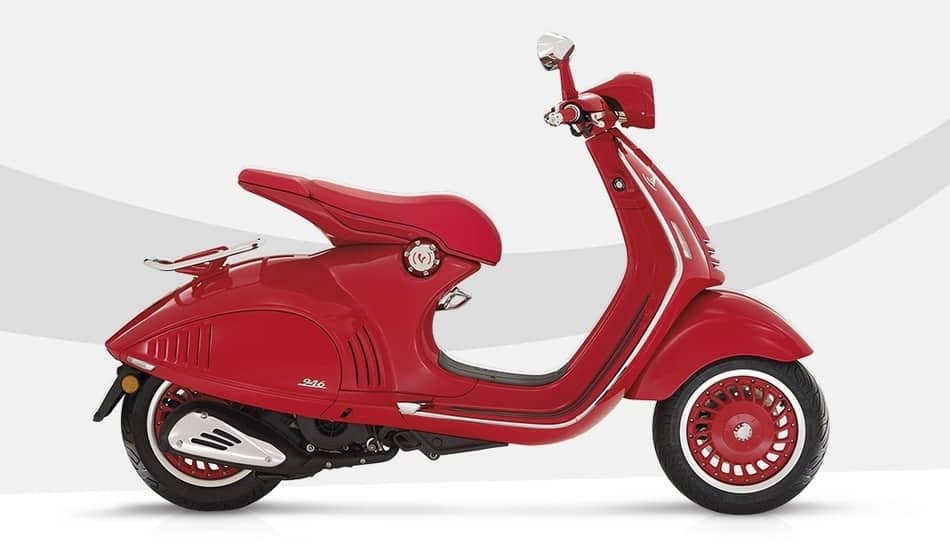 It doesn't matter which Vespa model you get all of them are a good investment as long as you take care of them. Make sure you get all the receipts as proof of maintenance once you decide to buy one.
At the moment the most popular Vespas are the GTS, Primavera, Sprint, and Eletricca series. The Vespa 946 series will also get your attention everywhere you go. I really like how Piaggio has designed the rear part and it reminds me a lot of the first Vespas produced.
If you're more into classic Vespas then you would be extremely lucky if you could get your hands on the 1955 Vespa GS 150, the 1966 Vespa 90 Super Sprint (90SS), the 1967 Vespa 125 Primavera, the 1968 Vespa Rally 180, or the 1974 Vespa Rally 200. These classic Vespas only go up in price and are an excellent investment in the long run.
The most expensive Vespa ever sold is the Vespa 98 to Fernando Alfonso for 250.000 euro which is almost $300.000 US. This classic Vespa was one of the first Vespas ever produced.
Please be aware of Vespas from Asia because that's a completely different story. The best is to walk away because, in the long run, you are going to lose money. It's not going to be the investment that you were hoping for. Read more about them on our post How to tell if a Vespa is from Vietnam? 22 ways to know for sure.
Which Vespa engine displacement is the best investment?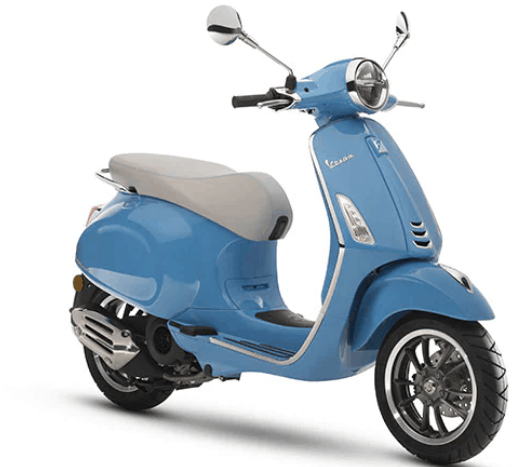 When investing in a Vespa, it is wise to look at which engine displacement is the best.
First, the best engine displacement of the Vespa depends on what you want from the scooter. If you live in the city then a 50cc Vespa (40 mph) would be best.
But if you like cruising on the highways, you need at least a 250 cc Vespa (73 mph). Everything between 125-200 cc is best for the backroads. These Vespas can handle highways, but it is best to avoid them. Most car drivers have difficulty assessing their behavior.
The second factor that influences the choice of engine displacement is the market. You will sell a Vespa Primavera 50cc better in a city than in a little town in the countryside. Then a Vespa GTS 250 or 300 Super Sport will be more attractive.
Is buying a Vespa a better investment than a car?
As mentioned earlier the resell value of a Vespa is far higher than a car or truck. Having a Vespa is also cheaper than a car when you take a look at the insurance, maintenance, and gas.
Parking is easy and often free compared to a car. When driving through town, you might be even quicker than a car. Then again, there are also some downsides, such as driving through the rain or snow. Also, a Vespa doesn't have much space for your belongings or groceries compared to a car.
Another argument why a Vespa is a better investment than a car is the emissions. The emissions that a modern Vespa has are far lower than those from cars running on petrol. So not only a good investment for your wallet but also for the climate.
Is a Vespa worth the cost of investment?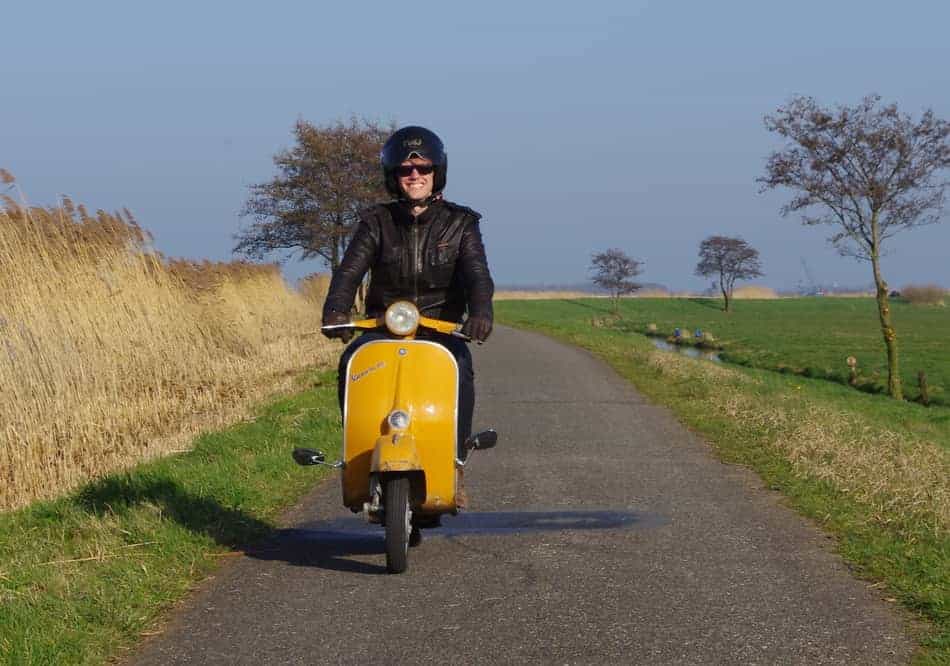 Vespa is an iconic quality vehicle that will put a priceless smile on your face. Taking the resell value of Vespas into account it is definitely worth the cost. The way it drives and the sound it produces are different than other scooters.
The monocoque steel frame makes it sturdy and more robust, creating excellent stable driving conditions. They come in various engine sizes and colors and are both fashionable and cool. Spare parts are widely available.
Of course, you can get a Honda, Suzuki, or Yamaha scooter which is cheaper but you will never get that fun Italian feeling that you get with a Vespa. Besides, maintenance and spare parts are roughly the same as with these Japanese scooters, as we have researched in the following article.
On different occasions, people have come up to me to chitchat about my Vespa and this even includes Italian tourists telling me about their stories on a Vespa 😉
Why are Vespas a better investment than Japanese scooters?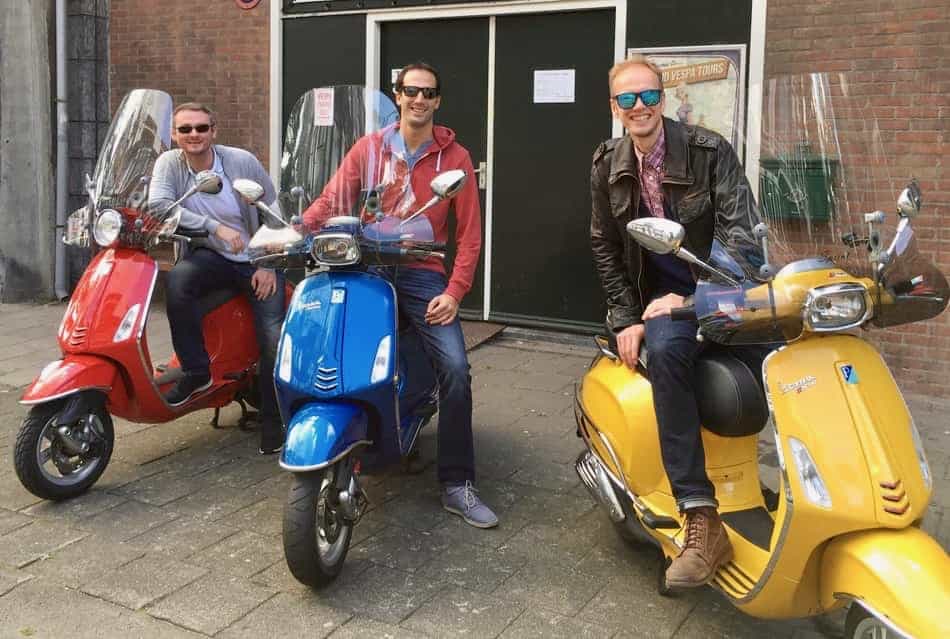 Vespa scooters have been built in Pontedera, Italy since 1946 and have become icons. Their craftsmanship can be seen in their steel monocoque frame, reliable engine, quality spare parts, and excellent paintwork. Their latest models have a new front ESS suspension, a 2-channel ABS braking system, ASR traction control, and connectivity to your smartphone.
While you pay for quality, when you buy a Vespa you also pay a premium price for the brand and what it stands for. A portion of the cost also has to do with successful marketing, the hype. As you can read in the following article there are many reasons why Vespa has always remained popular and hence are able to ask such prices as they do today.
For the same price as a Vespa, you can buy two Japanese (Yamaha, Suzuki, Yamaha) scooters or Taiwanese (Sym, Kymco) scooters. These brands are fun and very reliable too.
Then again they don't have the cool factor and are not as sturdy as a Vespa. The resell value of a Vespa plays a very important part in this too.
Are parts expensive when I invest in a Vespa?
Vespa parts are high-quality parts and can not be substituted by Chinese imitation parts. They are in a similar price range as the Japanese Honda scooter and Yamaha scooter parts.
I have had problems with the pistons on my Vespa LX 50 -2T and went to my local scooter shop (not a Vespa dealer) to buy a new Vespa piston and ring kit. The shop has such a good reputation in town that I didn't bother to properly check the parts. My mistake!
It turned out to be an expensive mistake because the Vespa could only drive for 30 seconds and then died on me. It has cost many hours to find the problem and eventually had to order the genuine Malossi piston kit and had it installed.
How reliable are Vespas?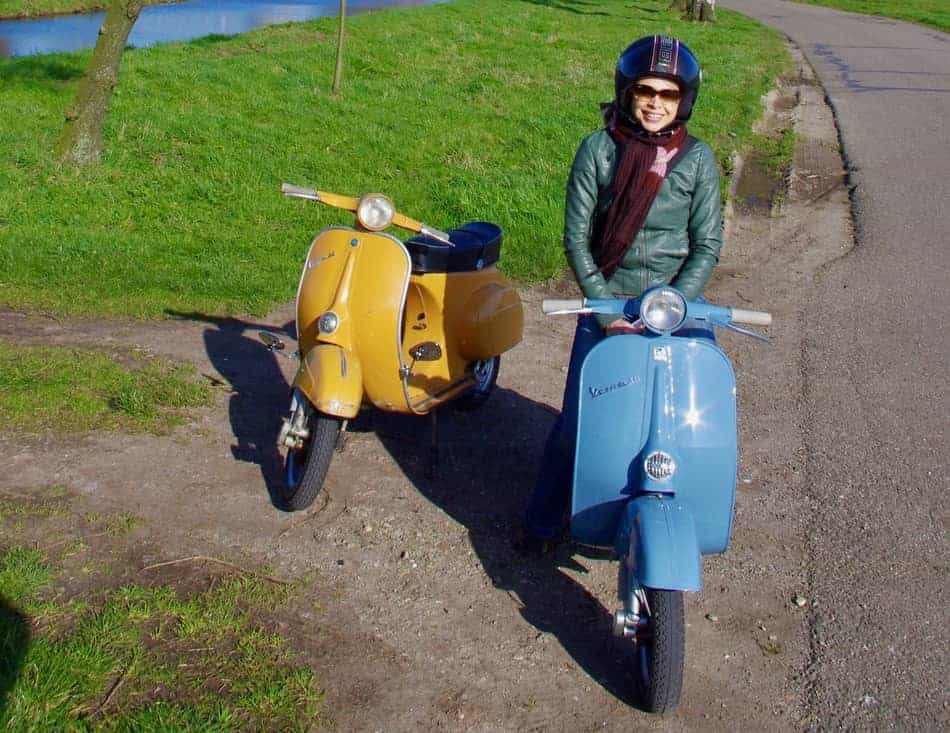 Vespas are very reliable and robust because of their monocoque steel frame, which makes them sturdier, heavier, and therefore last longer. You can still find classic Vespas from the 1940s. If you follow their maintenance schedule, the engine can go on forever. That's also part of their popularity.
After WWII, Italy had to be rebuilt, and there came the Vespa in 1946. It had to be affordable, simple to maintain and look good. Most people were able to change the carburetor, gas cable, brake cable, filters, and light bulbs. This has made Vespa a winner for decades to follow.
I also drive a classic Vespa V50 from 1974 and even after 6 months of sitting in the garage it still runs as smooth as before. Also with our modern Vespa Primavera and Sprint models, we never had any issues and we rented them out almost every day.
There are people who have traveled with a Vespa around the world. Roberto Patrignani took his Vespa 150 from Milan to Tokyo in 1964. Giorgio Bettinelli has traveled all four corners of the globe with his Vespa PX 150 and has driven 110.000 miles passing 60 countries.
Articles to read:
What Vespa Should I Buy? Tips On Deciding Which Vespa Fits Your Needs
Are Vespas Expensive To Maintain? How To Keep Costs Low.