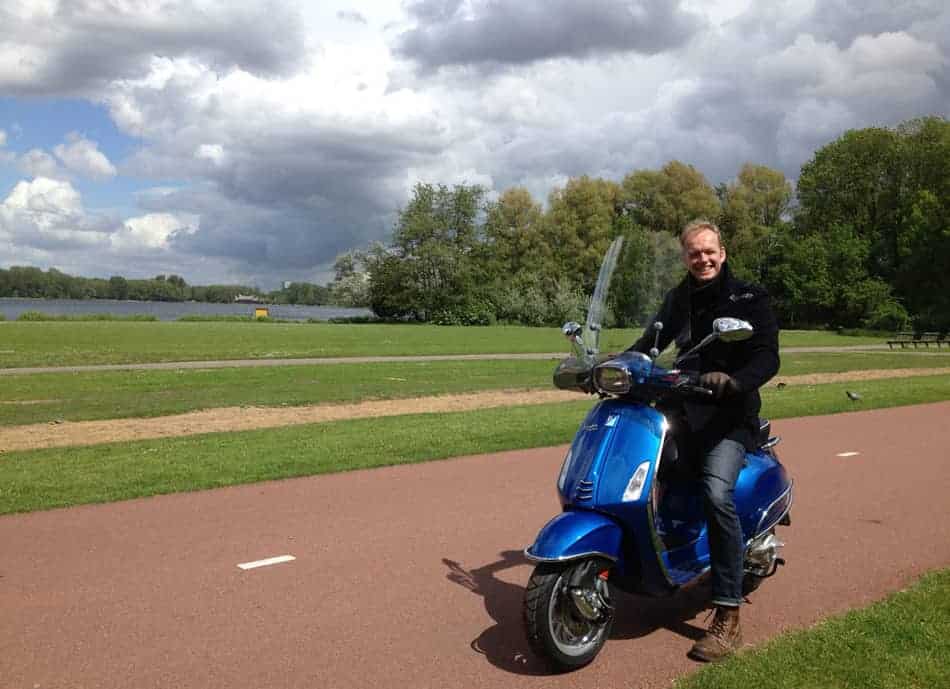 Somehow a Vespa has always been a scooter I wanted to own myself. Before I actually owned one I just thought they looked so much better than other scooters. Now when driving a Vespa I understand why it is more expensive compared to other scooter brands.
In the very beginning, Piaggio aimed at making the Vespa affordable for a large group of people. Today Vespas often cost twice as much as any other scooter brand. There is all kind of factors that have made Vespa so expensive. Here are 9 reasons why.
1. Vespas are made of steel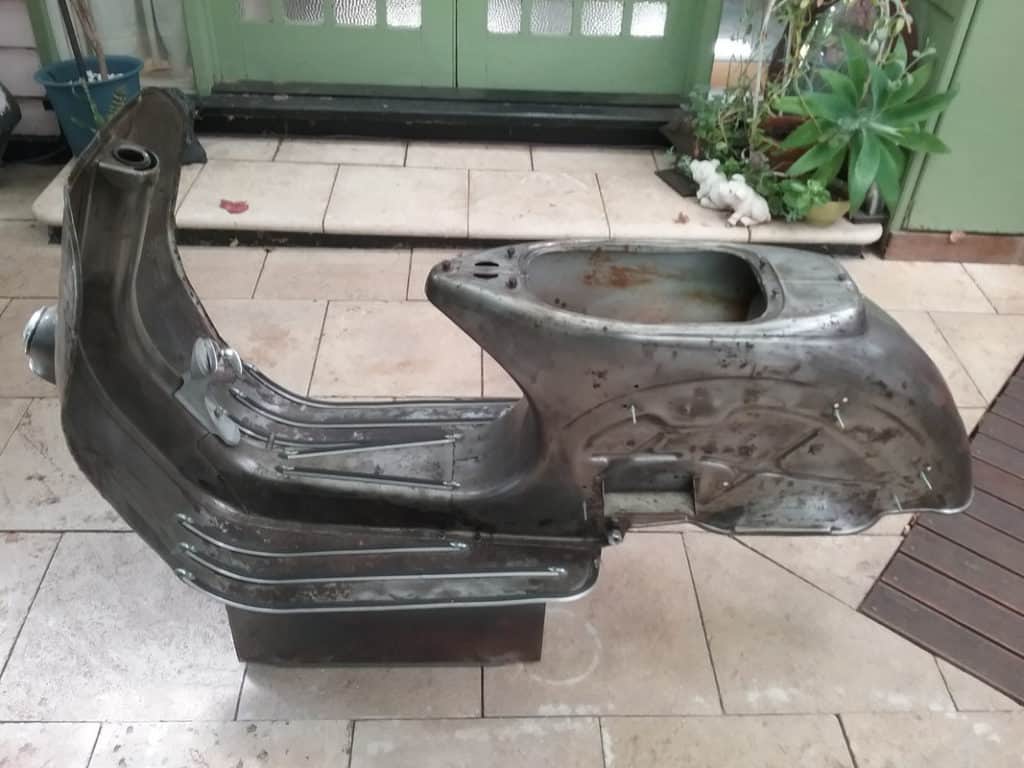 All Vespas are made of a monocoque steel frame which makes them heavier but also sturdier compared to other scooter brands. The inventor of the Vespa is Corradino D'Ascanio, an aeronautical engineer and he took inspiration from seaplanes, locomotives, and automobiles.
In 1946 the first Vespa 98 was introduced by the Piaggio factory and was made out of pressed steel with a protective leg shield.
Mr. D'Ascanio expresses satisfaction at having gone
"far ahead of the most up-to-date ideas in automobile design, because the Vespa's sheet bodywork is both a frame and, because of the special way it is worked, is sturdier than the old, tubular system"
Throughout the history of Piaggio, all Vespas were made from steel. The latest Vespas such as Vespa 946, the GTS Sei Giorni and the Vespa Elettrica are also made out of steel. Obviously, steel is more expensive than plastic parts.
But also the craftsmanship of the steel frame, eye for detail, and the finish add to the price tag. This also makes them more expensive compared to other scooter manufacturers. Just have a look at the following table and compare prices from competing manufacturers with 50cc engine displacements. By far Piaggio's Vespa Primavera and Sprint are the most expensive of all the scooters on the list.
| | |
| --- | --- |
| Brand | Price |
| Vespa Primavera 50 | $3,799 |
| Vespa Sprint 50 | $3,899 |
| Honda Ruckus | $2,699 |
| Kymco Super 8 50X | $1,799 |
| Honda Metropolitan | $2,499 |
| Yamaha Zuma 50 | $2,599 |
| Kymco Agility 50 | $1,599 |
| Genuine Buddy 50 | $1,999 |
| Yamaha Vino Classic | $2,299 |
| Aprilia SR Motard 50 | $2,099 |
| Sym Mio 50 | $1,999 |
| Genuine Rattler 50 | $2,499 |
Price list of the most popular 50cc scooters at the moment
2. Vespas are status symbols made in Italy, Vietnam, India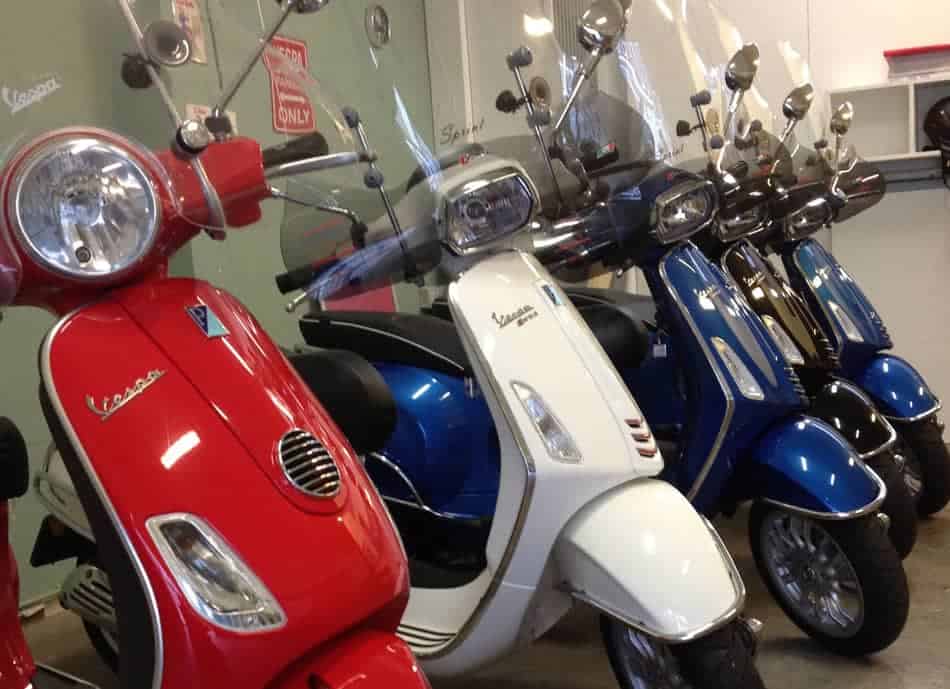 All Vespas for the European, African, Middle-East, and American markets are manufactured at the Pontedera plant in Italy since the birth of the Vespa in 1946. Because of labor costs, this makes them more expensive compared to the other brands which are often produced in Asia.
There is one exception and that's Vietnam. Vespas are also produced in the Vinh Phuc province, northwest of Hanoi. They are produced in this Asian country because of the importing tariffs which are around 80%.
With its 98 million people, Vietnam is a huge market for Piaggio. Everybody, rich or poor owns a scooter because it's the easiest mode of transport. The Vietnamese market is three times bigger than the market in the USA and twice as big as the market in Europe.
Vespas are at least three times the price compared to the popular Honda and Yamaha brands but they are identical to those made in Italy and that's what people love in Vietnam.
It has become a status symbol to own one. By taking a look at the table below you'll see that the Vietnamese Vespas from 2020 are cheaper compared to those in the USA, the UK, or France. That's a surprise. And they even have the GTS Notte editions that no other countries even have with a slogan "Not For Everyone".
| | | | | |
| --- | --- | --- | --- | --- |
| Type | Vietnam | USA | UK | France |
| Vespa Sprint 125cc | 77,500,000 vnd/$3,361.11 US | not available | £4,199/$5,756.06 US | €4649/ $5,529.15 US |
| Vespa Primavera 125cc | 76,500,000 vnd/$3,309.57 US | not available | £4,149/$5,688.92 US | €4549/$5,410.31 US |
| Vespa Sprint Notte 125cc | 78,500,000 vnd/$3,402.32 US |  not available | not available | not available |
| Vespa GTS Notte 150cc | 115,000,000 vnd/$4,985.88 US |  not available | not available | not available |
| Vespa GTS Notte 300cc | 129,000,000 vnd/$5,593.76 US | not available | not available | not available |
| Vespa GTS Supertech HPE | 155,000,000 vnd/$6,711.91 US | $7,949.00 ex tax | £ 5,250/$7,214.96 US incl tax | € 5699/$6,786.48 US incl tax |
price list of Vespas in Vietnam and other countries
Vespas have also been manufactured in India under license by Bajaj Auto from the 1960s until 1971 when the Indian government did not extend Piaggio's license. Bajaj kept on producing Vespa look-alikes and named them the Chetak.
In 1981 Piaggio started another partnership, this time with LML Motors to produce the P-series (Stella in the USA) until their break-up in 1999. With such a huge home market Piaggio returned to India in 2012 and build a factory in Maharashtra near Baramati to produce the Vespa 125cc and 150cc models based on the LX-series. The engine was developed in Italy but made to withstand the poor quality of petrol in India.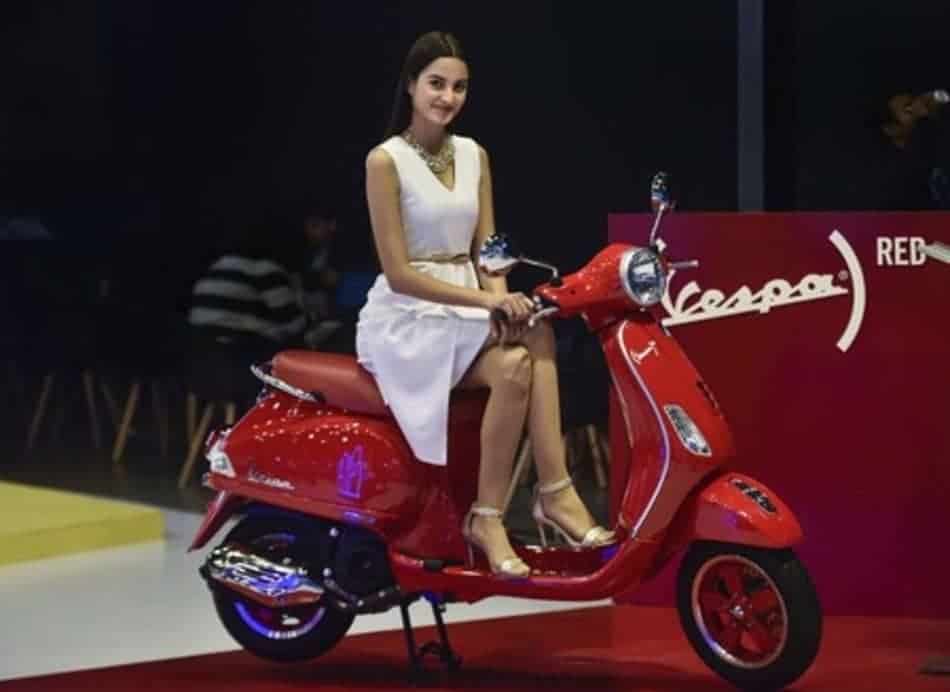 The most popular Vespa scooter in India is the Vespa VXL 150 which costs 1.25 Lakh which is roughly $1666.83 US. The most popular scooter in India at the moment is the Suzuki Access 125 which costs Rs. 71.000/$946.69 US. This makes the Vespa VXL 56% more expensive than the Suzuki Access 125. Again status plays a big role here and it's clear that Piaggio is sticking to its premium image.
Another country that has huge potential for Piaggio is Indonesia. This is where you'll find the second-biggest Vespa community after Italy. The market is twice as big as Vietnam. A scooter is also the best and cheapest way to get around the city and small country roads. Sometimes you'll see an entire family on one scooter.
Vespas have been produced in Indonesia under license between 1972 and 2001 by Danmotor Vespa Indonesia in east-Jakarta. They have mainly produced 90cc and 150cc models and have also been exported to Thailand and Vietnam.
There are many Vespa motor clubs across the archipelago driving mostly classic Vespas and some look like Mad Max creatures. Indonesians love their Vespas and are also very good at restoring them.
Currently, all modern Vespas and parts in Indonesia are imported from the Pontedera factory in Italy. They are selling the Primavera/Sprint with a 150cc engine, the LX 125cc, S 125cc, GTS Super 150/300, GTV 300, and the Vespa 946. The Vespa GTS Supertech HPE 300 is on sale for Rp 153.500.000 which is roughly $10,522.40. That's another surprise and makes them one of the most expensive GTS 300's on the planet. Most of this has to do with import duty and value-added tax.
3. Vespas drive differently than other scooters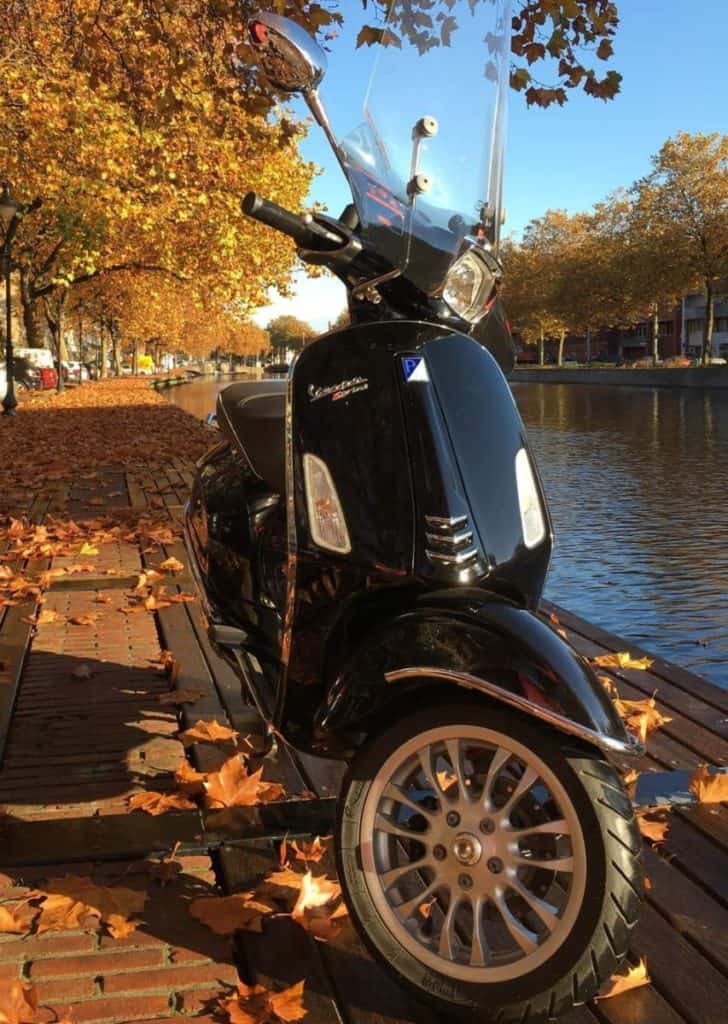 Vespas are also more expensive because they drive differently and have a special feel to them. This is mainly because of their steel monocoque frame which makes them heavier, well balanced, and more sturdy.
Most Japanese Honda or Yamaha scooters are quality products but they feel like toys and are no-nonsense scooters. This is something you'll definitely don't have with a Vespa. It really feels like a premium product; the suspension, brake system, seat, floorboard, paint job, and road grip, all well done. The eye for detail is what makes these Italian scooters more expensive than others.
4. Vespas are iconic vehicles with a rich history
Seventy-five years after the first Vespa came out of the Pontedera plant it's still an iconic vehicle. There are not that many scooters that can tell a story like Piaggio. From the beginning it has captured the hearts of the Italians, especially after Piaggio come up with their 'pay-through-installments' plan. Now it became available to most Italians.
The Vespa was also designed for women with their step-through frame so you could wear a skirt, high heels without getting dirty which made them very popular. After the 1953 movie, 'Roman Holiday' with Audrey Hepburn and Gregory Peck the sale of Vespas really took off. This added to the iconic status.
Vespa is on the same iconic level such as the Volkswagen Hippie Van, the Beetle, Fiat 500, or the Mini. All of these vehicles are featured in various marketing programs by companies to portray an image of style and happiness.
5. Vespas have the looks and are fashionable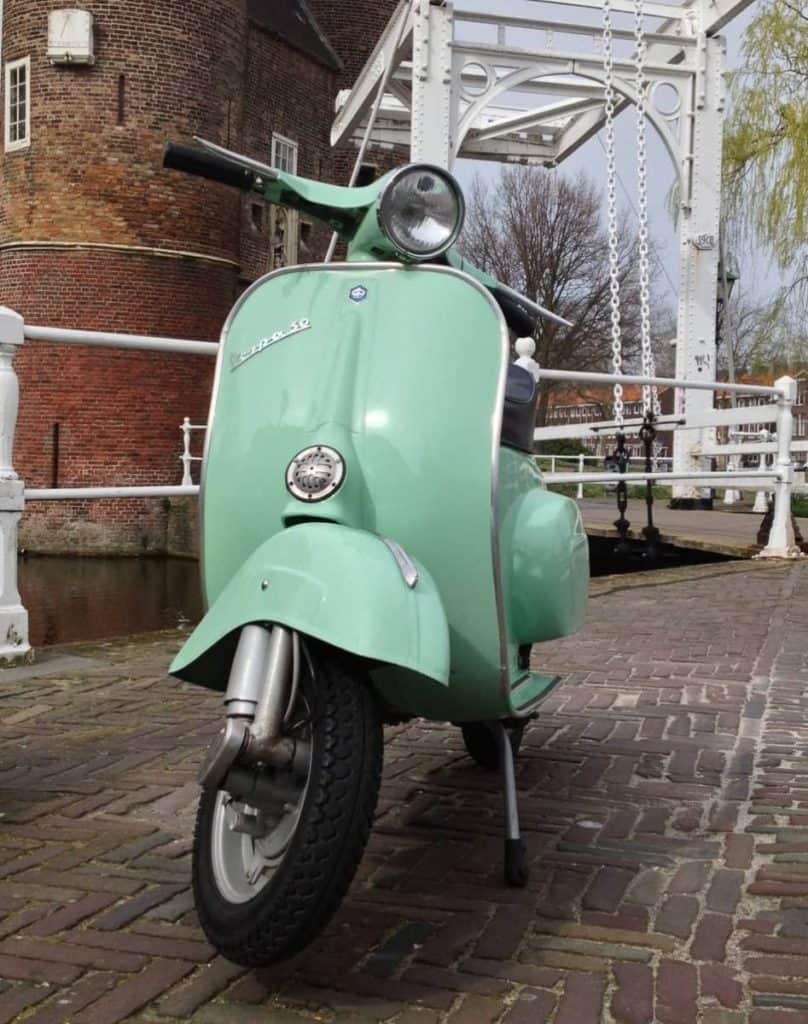 The craftsmanship and Italian design of the Vespa are what sets them apart from the rest and they are considered the Maserati under the scooters. Many have tried to copy the Vespa but never succeeded such as Piaggio. It has become a lifestyle scooter and is, therefore, more expensive than the rest of the scooter market.
If you take a good look at the design of the display, lights, buttons, saddle, floorboard, leg shield, and side panels you'll see why they cost more. Vespas are easily recognizable and I have experienced that many people make comments about the looks of our classic and modern Vespas.
6. Vespas retain their value pretty well
The reason why Vespas are so expensive also has to do with their resell value. According to the J.D. Power Resell Value awards 3-year old Vespas hold their retention value better than any other vehicle in the market. This includes SUVs, pickups, and other motorcycle brands. The retention value of a Vespa is 72.1 %.
This means that they are expensive to buy but when you sell them you will get a very good price when you're in the right market. With the right market, I mean the right location. If Vespa is popular where you live you'll get a better price for it compared to an area where there are hardly any Vespas.
7. Vespa is a premium brand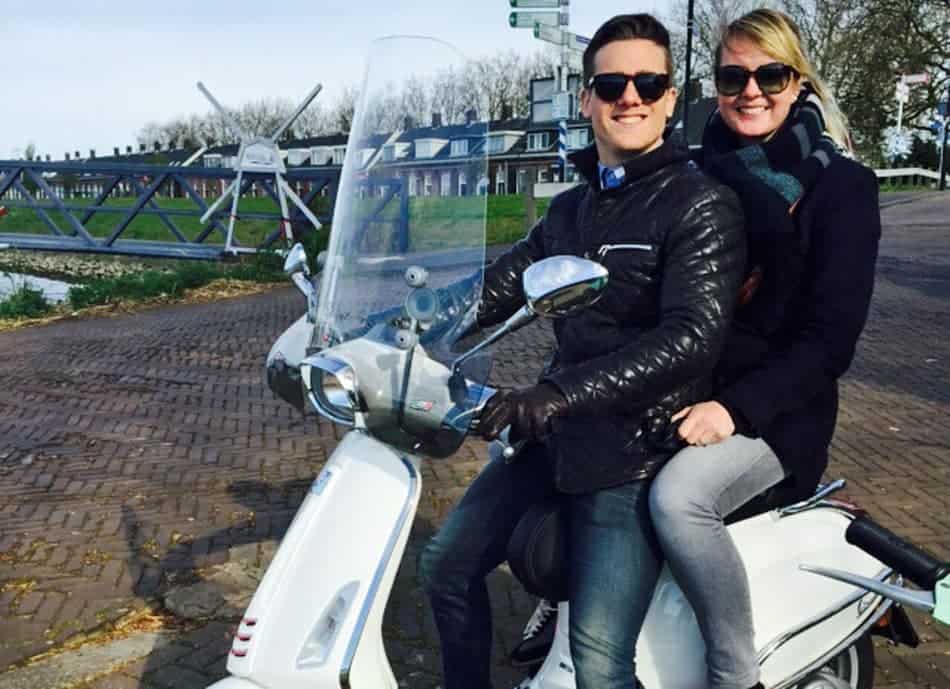 After 70 years of proving herself, Vespa is considered a premium brand. Not everybody has the same idea of what is premium, but Piaggio has created a good market for those that are willing to pay the price. In the scooter market, Vespa is in the lucky position to be the only premium brand, there is no competition in the top of the market. That makes them very unique. In cars, there's Mercedes, BMW, etc but in the scooter market, there is none.
Often for premium brands, price is an indicator of quality. And that is what Vespa is known for. Also, Piaggio has ensured that their customers value the Vespa not only for its functionality (buzzing through traffic), its technique (up-to-date and consistent reliability) but also emotionally.
Emotion is the driving force behind purchasing decisions, not logic

goldenvineyardbranding
Piaggio's has successfully placed Vespa in the market from the very beginning. Freedom was the number one emotion and Piaggio wanted to conquer the scooter world with their cool-looking and economical vehicles. With Vespa's past accomplishments, Piaggio is now in a position to ask much more than its competitors.
8. Vespas are reliable scooters
Vespas are also more expensive because they are reliable. With more than 75 years of experience in building Vespas Piaggio knows what works and doesn't work. They only use quality parts that will last for a long time. That's also the reason why you can still see classic Vespas driving around which are more than 60 years old. You should never use unlicenced Vespa parts because they will mess up the engine and the driver's experience.
While Vespa is one of the most reliable scooters today, from the very beginning it has proven that its design and technique were strong.
Vespa pretty much immediately joined all kinds of racing events. In 1951 during the Varese International Six Days event Vespa proved that it could endure anything. 218 motorcycles participated in this event, 10 were Vespas. Only 89 finished of which 9 were Vespas. Another example of reliability is in 1980 when both M Simonot and B Tcherniavsky finished the Paris Dakar race on a PX 200.
The reliability was not only evident in racing. Others traveled all over the world with a Vespa. In 1953 Pierre Delliere drove his Vespa from Vietnam to Paris in just 51 days. Three years later Rene Mourier did the same challenge in just 44 days. In 1964 Roberto Patrignani traveled from Italy to Japan on his Vespa 150. It took him three months.
Giorgio Bettinelli has also done many long-distance adventures on his PX200. In 1997 he accomplished 3 years of adventure through 90 countries starting in Chili, South Amerika all the way through the USA, Russia, Europe, South Africa, South East Asia finally ending in Melbourne, Australia.
And the list goes on and on, making it evident that the Vespa is mechanically reliable and great for long distances.
9. Piaggio launches special limited editions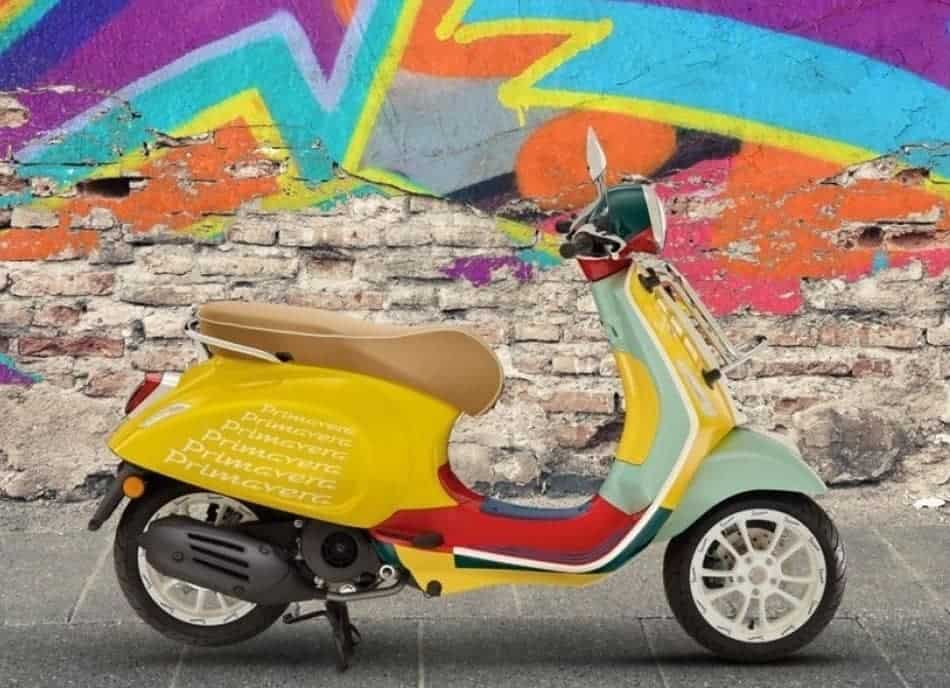 Piaggio launches special Vespa editions and keeps the numbers to a minimum which influences the price greatly. Piaggio has used this sales tactic throughout their history and it works again and again. For example between 1951-1953, Piaggio sold only 300 of the Vespa 125 Sei Giorni at four times the normal price. Obviously, this Vespa model is sought-after by collectors.
The Vespa 125 Sei Giorni (Six Days) was made for competitive races such as the "Sei Giorni Internazionale" to showcase its abilities. Nine out of ten Vespas 125 Sei Giorni received gold medals in this race making it a popular Vespa to own.
Between 1965-1971 Piaggio manufactured only 5,309 examples of the Vespa Super Sprint 90. This Vespa has become another highly sought-after model by collectors. Finding one of these is like a needle in a haystack. The spare wheel is placed between the rider's legs and on top of it, there's a glove box with a chest pad. This way you could lean forward as much as possible.
Back to modern times, Piaggio built the Vespa 946 in 2013 with only 3600 examples under the 'Ricordo Italiano" collection in white/red or black/grey. Piaggio chose the number 946 because 1946 is the year where the Vespa was introduced to the world. They cost a whopping $10.000 US but the looks of this Vespa are amazing. It's partly made out of steel and aluminum, which is the first time for Piaggio. This model has launched Piaggio into the luxury market of two-wheeled vehicles.
In 2014/15 Piaggio manufactured the Vespa 946 under the "Bellisima" collection in deep metallic blue or silver with only 100 examples. And in 2016 they created the Vespa 946 under the "Emporio Armani" collection in olive green/dark grey. The last "Red" collection was manufactured in 2017.